They say the devil is in the details.  If you're looking to provide the very best brand experience at your next trade show, you need to be paying attention to the details.  What is it that provides an exceptional brand experience for trade show attendees? Do you know?  What motivates people to cross a crowded trade show hall to visit your specific trade show booth?  It's the details that you present as a part of your overall trade show display design.  Try adding the following details to your next trade show exhibit to provide a better brand experience:
Take Trade Show Visitors on a Journey 
When trade show attendees stop by your booth space, do they understand what your brand is all about?  If they can't recognize your value proposition or don't understand what it is you do immediately, you could be missing out.  The details of your trade show booth are what provide a better brand experience than your competitors.  Are you showing them what your brand is all about through the use of superior messaging and visuals?  Do they see a progression over time? Is there a point A and point Z that you're hoping they'll get to in order to truly have a superior brand experience?  Do they see how your brand operates and get the concept instantly?  If not, you could be committing an egregious error.  If these details are overlooked, you could be missing on an opportunity to qualify more leads and convert more into bonified opportunities.  Take your visitors on a journey within your display to enhance their brand experience and make your company more memorable.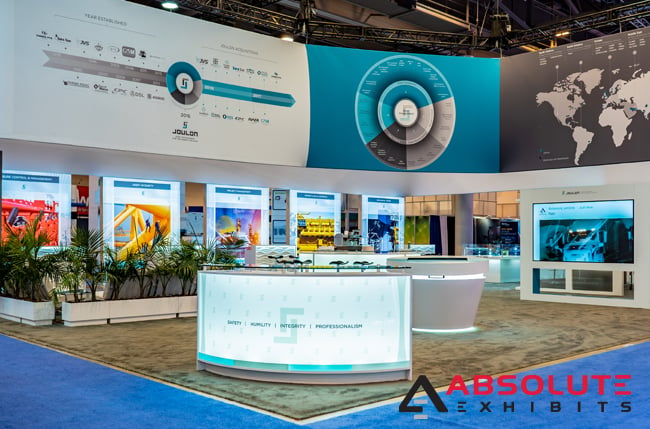 Provide an Immersive Brand Experience
Experiential marketing has become incredibly popular in the trade show industry.  One of the ways in which people provide this experience is through technology.  Many exhibitors are now using technology such as gamification, immersive video rooms, touch screen technologies, and more.  These literally insert people into your brand and let them understand through their own brand experience what it is you do or produce.  In some instances, we've had clients who are service providers that use a game to teach trade show visitors about the speed of their services.  We've also had exhibitor clients who have constructed entire rooms geared towards surround sound and video to introduce them to their goods and services.  The options are nearly endless when you keep up with the flow of technology, or even are at the forefront of technology.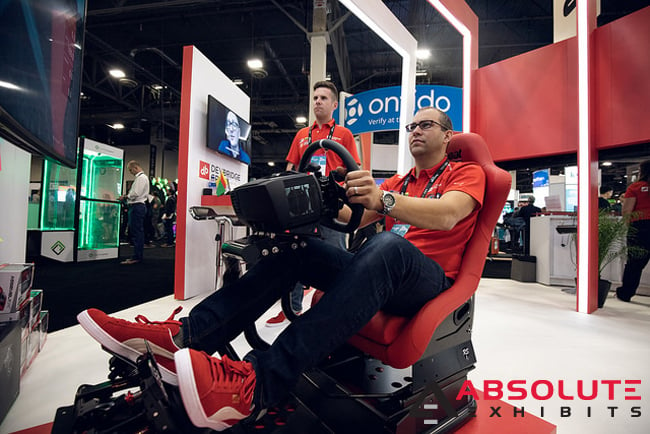 Drive Home a Theme 
Themes are incredibly popular in the trade show industry because people instantly connect to concepts through design.  They have a personal brand experience through your trade show exhibit design.  This can be accomplished by providing a farm fresh experience with design, a technology at the speed of light design, or more.  Trade show design themes not only delight people and break up the monotony of your average beige or bland trade show exhibit, but they also provide a superior brand experience that stands out from the competition.  After all, the goal of providing a better brand experience is to stand out from your competitors.  Blending in isn't an option when you want to outshine the rest of your competition.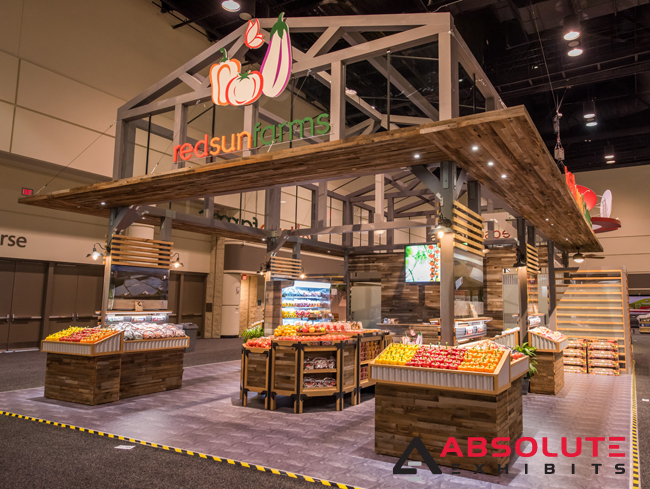 When it comes to trade show exhibit design, the details matter.  The details of your trade show exhibit are what's going to help you attract more visitors, more attention, convert more leads, and establish you as a solid trade show presence on the exhibit hall floor. For more great ideas, consult your exhibit house partner.  Their decades of experience in the trade show industry can help you to shine on a crowded trade show floor.