When exhibitors attend a trade show, they're looking to excite the audience and attract more people to their trade show booth.  This is best accomplished by providing an exciting brand experience.  By providing an exciting brand experience, exhibitors are better able to attract and keep more people inside their booth.  This increases exhibitors' chances of boosting their ROI and attracting more qualified leads.  Consider the following ways your team can provide an exciting brand experience at your next trade show:
Use Virtual Reality or Augmented Reality to Immerse People in Your Brand
No matter your industry, the potential for virtual or augmented reality is great.  This takes a little planning to decide what brand experience your company would like to provide.  Examples have included simulations where people could see the world from the eyes of a product, or experience actually using a product or service in a realistic space.  The sky is the limit as far as creating a user-friendly brand experience. People are still curious about this technology and are attracted to a trade show exhibit featuring this technology.  Strategize early how to best use this technology to your advantage.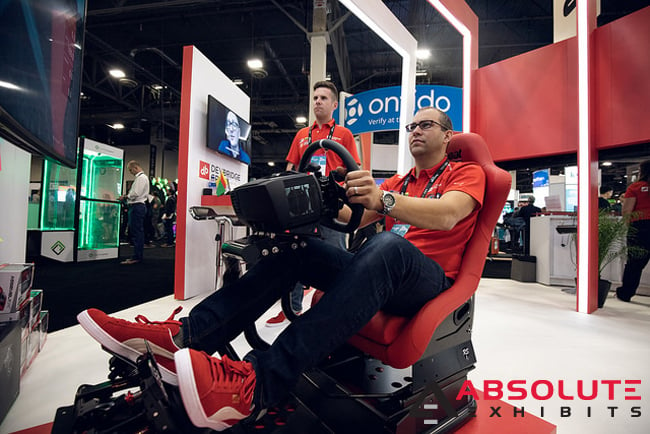 Create an Interactive Brand Experience with Touch Screens
People are tactile in nature.  This is why we put products on display inside of a trade show booth.  People want to pick things up, touch things, and figure out how it all works.  For this reason, touch screens are a great way to provide a superior brand experience.  Whether your business is in technology, theme parks, oil and gas, or more, a touch screen can interactively walk someone through the process and provide a more meaningful brand experience. This trend has increased on the trade show floor over the past 3 years and shows no signs of slowing down.  In your initial trade show planning meeting, strategize what you will offer on your touch screens and how to connect that back to a more meaningful brand experience.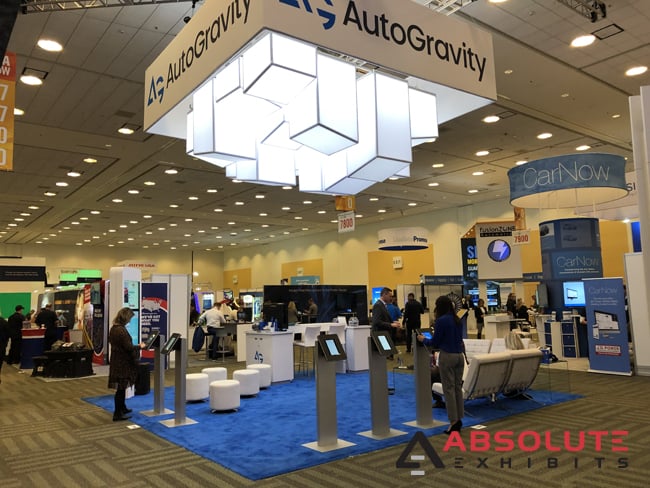 Introduce a Mascot or Physical Representation of Your Brand
The power of mascots is great.  Some of the most memorable brands use mascots to gain higher brand awareness and brand loyalty.  Consider how consumers interact with mascots like the Muppets, Disney Princesses, Ronald McDonald, and more.  They leave lasting brand impressions that not only provide a fun and exciting brand experience but they stick inside people's heads.  Ultimately, don't you want to be the company that lingers in the minds of people long after the trade show has ended?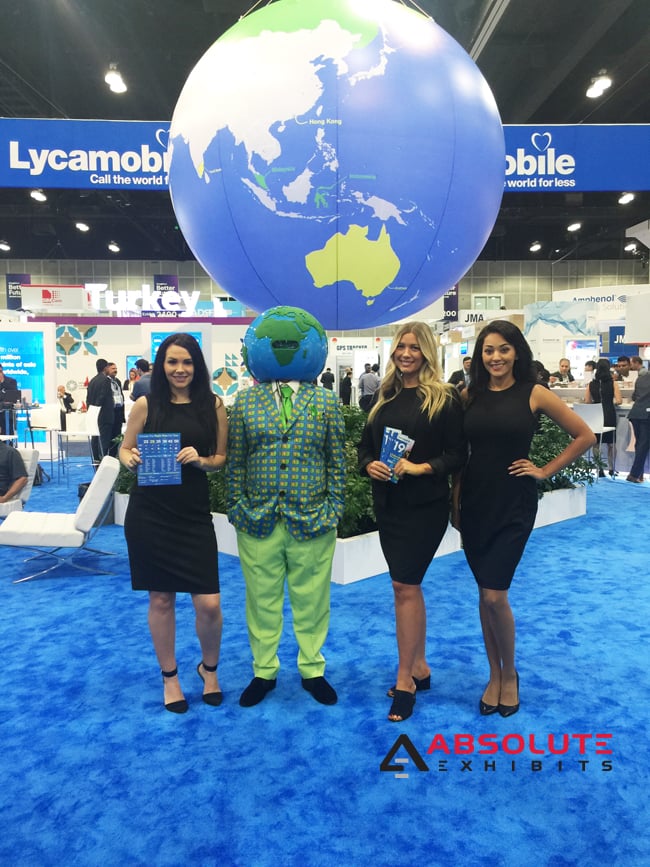 Creating an exciting brand experience takes not only a little bit of planning but some ingenuity.  It can be as easy as introducing attendees to physical representations of your brand or going high tech with additions to your trade show exhibit.  No matter which you choose, they create a lasting brand experience which is the ultimate goal of converting the traffic inside the trade show booth.