As technology continues its rapid pace, more people are interested in the use of LED components.  There are many great ways exhibitors can integrate LED's into their trade show display.  No matter the industry, LED usage can be incorporated in some unique ways to capture people's attention, focus them on a brand experience, or tell a brand story. Try the following tips:
Integrate LED into Trade Show Display Flooring
One of the most unexpected ways to integrate LED usage into a trade show display is to incorporate it into flooring.  This can be unexpected and delighting, offering branding messages in an unexpected part of the trade show display, or to simulate environments such as koi ponds and more.  When an LED monitor is integrated into a trade show display floor, it quickly gains attention and people drop by to investigate the oddity of it. This is a great opportunity to engage in more discussion with these visitors and potentially pitch products and services.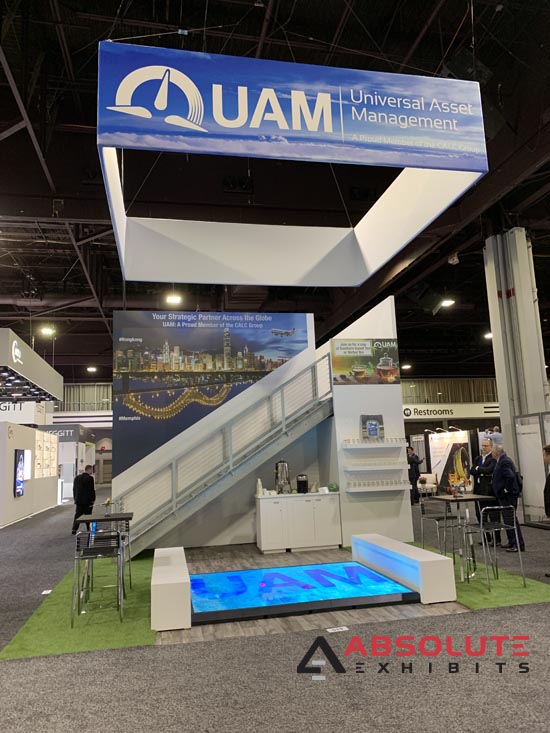 LED Walls as a Part of a Trade Show Display
LED Walls are growing in popularity and becoming a trend for exhibitors that can afford them.  They are also being used in some very different and unique ways.  For example, a recent exhibitor used an LED wall as an entry point into their massive trade show display.  This entry combined interesting textures and messaging to communicate brand identity before viewing the machines on display inside the trade show display.  As an entry point, this was a very smart departure from the usual LED wall used to broadcast commercials as a part of telling a brand story.  It attracted more attention as an entry point and encouraged people from across the trade show hall to visit this massive trade show display.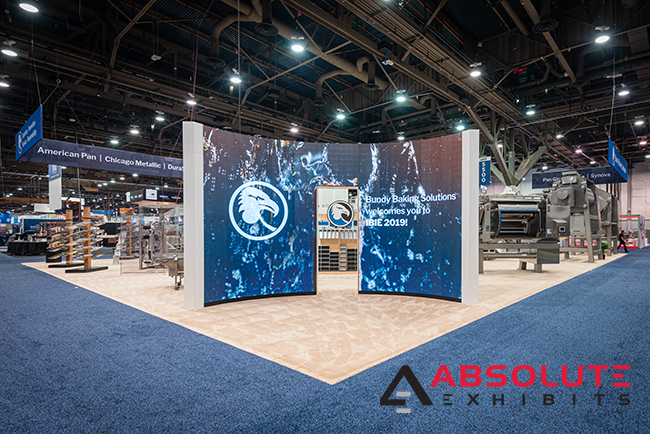 Immersive LED Rooms in a Trade Show Display
Many exhibitors are now not only trying to tell their brand stories, but to immerse visitors in their brand story.  This provides a very different experience inside the trade show display that greatly interests visitors.  This is because people are immersed in the brand itself and what the product or service is instead of just reading about it on the back wall of an exhibit.  By immersing people in the brand, it also makes it easier for trade show booth staff to start more informed conversations inside the trade show display.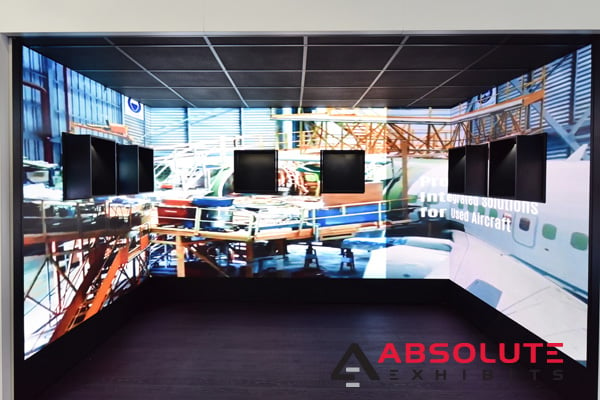 Oversized Monitors in a Trade Show Display
Ever want to announce your goods and services across a crowded outside lot of thousands?  There is an easy way to attract their attention and it's to feature a massive LED monitor in your trade show exhibit.  This can serve as a running commercial for the brand and attract more interest.  For particularly crowded shows such as international shows and machinery shows, this provides a unique and interesting element that drives more engagement.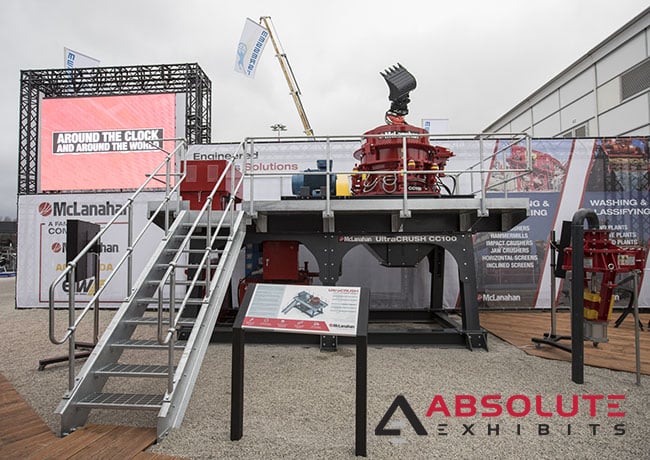 As technology continues its rapid pace forward, more exhibitors are seeking to integrate LED's smartly into their trade show booths.  There are many great ways this can be accomplished to align with exhibitors' goals and design ideas.  For more great ideas, contact your exhibit design house partner and ask what can be done within your budget.