Ever wonder why some trade show booths seem to be full of prospects while yours remains empty?  You don't necessarily have to be the largest competitor in the industry to have people beat a path to your trade show booth.  You can occupy a 10×20 space and still have more people in your booth space than anyone else on the trade show floor.  It's possible and has happened- one of our clients was so full and their 23 booth staff in their 10×20 so busy that trade show organizers similarly beat a path to their trade show booth to find out what was going on.  Consider the following ways you can market your presence at a trade show to attract a larger crowd in your booth space:
Buy the Show List of Attendees to Market Your Trade Show Booth Number
The show organizers often offer the list of attendees in advance of the trade show.  Whether this is a month out or further, take that list, research emails if you don't have them on the list, and distribute it to marketing and sales.  Marketing can start an email campaign to these people and sales can follow up with targeted calls.  The combination of attacking this list can result in more people being aware of your trade show booth number.  Once that booth number is in their mind, they're more apt to visit your trade show booth.

Leverage Your Social Media
Social media is a free medium for marketers and very popular among people of all ages.  Every trade show has their own handle, their own hashtag, and their own pages to mention.  A month or two in advance of the show, you can start posting branded content targeted to show attendees with your trade show booth number on the post.  Try places like Twitter, Facebook, Instagram, and LinkedIn, mentioning your trade show booth space at the show.  Make sure to use the show hashtag so you show up in industry and show surfaces.  Post frequently and post relevant content to pique people's curiosity.  If you've got a happy hour, discount, or benefit to offer, mention this as well.  Social media posts like this can help you to attract more people and ensure your booth looks like the spot to be.
Try Geo-Targeting or Geo-Fencing Trade Show Visitors
If you're not aware of popular marketing techniques such as geo-fencing or geo-targeting, you're not alone.  These are popular techniques where you pay for advertising to people within a certain geographical area or interested in certain topics. Your team can target all visitors who enter the convention center and present ads that drive them to your trade show booth.  Alternatively, you can also target all people searching for automotive after market products to drive them to your trade show booth at a show like AAPEX.  These are underutilized techniques that often yield big results.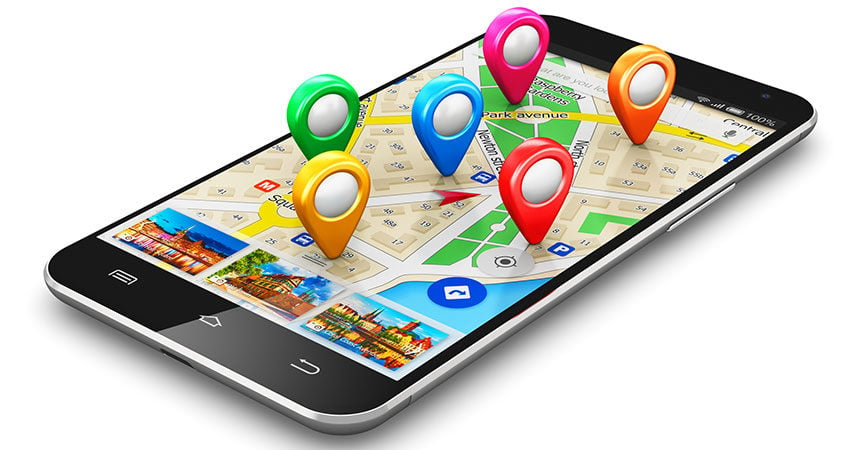 Throw a Happy Hour in Your Trade Show Booth
You know what trade show visitors really like?  They like letting loose out of town and away from the office.  One of these perks is the opportunity to have a beer or a glass of wine at the trade show for free.  By hosting an open happy hour in your trade show booth, you increase the likelihood that people will come by to imbibe.  Make sure to qualify them prior to inviting them into your trade show booth so you're sure they're not just competitors or vendors at the show.  Make your happy hour dollars work for you and increase the crowd in your trade show booth.  Broadcast commercials, testimonials, and product demonstrations while they're captive audiences inside your booth so they get an introduction to your goods and services.
Create a PPC Campaign Targeting the Trade Show 
When people Google a trade show like IMTS what do they find?  Ideally, in addition to the show itself, they might also find your brand.  Curious visitors should be driven to a targeted landing page advertising your trade show booth number and any benefits/ promotions/ happy hours/ events you're offering.  PPC is the most widely used avenue for finding businesses online and with a controlled budget, you can capture these visitors to entice them to your trade show booth.
Offer a Fun Game in Your Booth Space
People walking the trade show floor are assaulted by people for about 9 hours a day, yelling at them to come inside and check out their trade show display.  Instead of playing carnival barker, try using your trade show exhibit design to pull people into your trade show booth space.  One such great idea is by incorporating a fun game into your trade show booth design.  This could be something like a basketball hoop to have some fun on the trade show floor or a simulated racing game.  Both are great ways to attract interested passerby who are more apt to listen to your pitch on the trade show floor. The longer people wait, the more likely it is that you'll be able to talk to them in a nonthreatening way about your goods and services.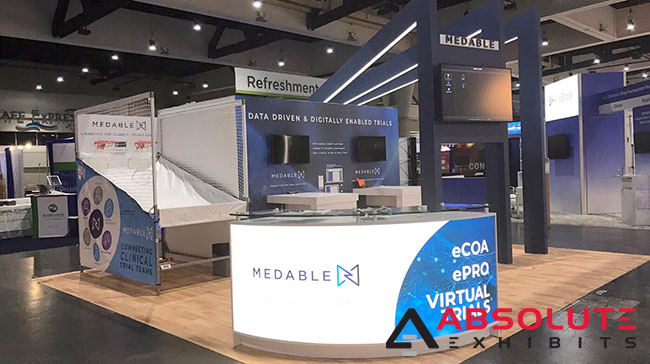 There are many ways in which to use marketing to drive more traffic to your trade show booth.  However, these are only a few ideas that work well for exhibitors.  For your next trade show, consult with your exhibit house partner to find out their preferred methods.  With decades of experience, they can steer you down the right path.  Image how many things you can do with a little imagination and ingenuity.