Often people ask if they make a trade show booth purchase how long that might last.  The reality is that if you take the very best care of it, store it in the best spot, pull and pack it well, and make updates to it to keep the graphics looking their best, you're still looking at a 3 to 5 year investment.  To some companies, that is cost effective and provides the value they desire.  To others, this is too long and there are too many variables to consider.
Similar to buying a new car or a new designer purse, the value depreciates after you leave the store.  Every second it's out the door, you've got a clock ticking down from your first exhibition to your second or third in a few years or even in the same year.  People stop paying attention because it's not new and exciting.  People pass you up because your trade show booth looks dated or you've got chips, tears in graphics, or it looks faded or outdated.  The new trends have emerged and you're out of date.  How do you reinvigorate your trade show presence?  By renting a new trade show booth.  We've discussed many of the benefits of renting versus purchasing but consider the following to reinvigorate your trade show booth:
Add New Technology to Your Trade Show Booth
You know what all people love? The latest and greatest technology.  By adding new technology to your trade show booth, you capture the interest of trade show attendees and drive more traffic to your trade show display.  Whether that's in the form of touch screen technology, massive LED displays, or even rooms immersing them in your product with different video technology, the addition of new technology enhances the look of your trade show booth and drives more traffic to your trade show booth.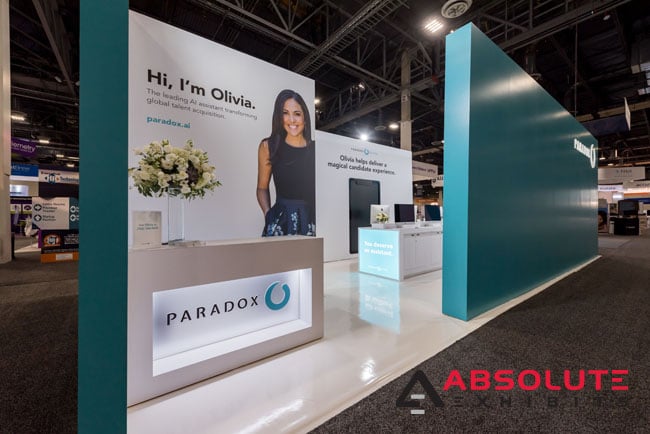 Refresh the Theme of Your Trade Show Booth
One of the most exciting and crowd attracting elements of great trade show display design is the adoption of the perfect theme. No matter your industry, a themed trade show booth stands out on the trade show floor. Consider how in the food and beverage industry, you might erect a greenhouse themed trade show display, or in the music industry, you might even include a jam pad to bring the idea home that you're on the cutting edge of the industry.  These are all great trade show booth ideas that reinvigorate your presence and make you a stand out must-see booth to visitors.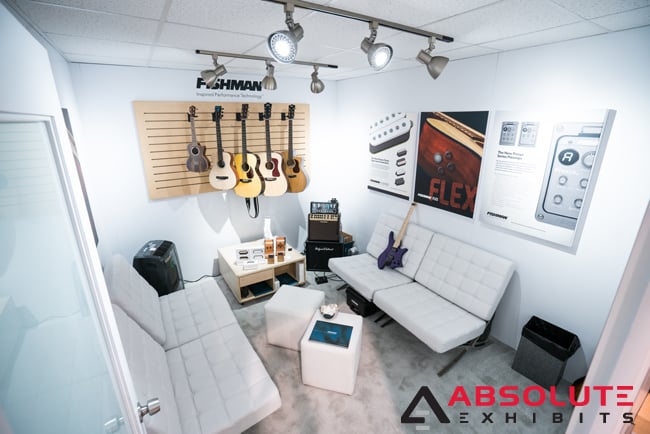 Add Props to Your Trade Show Booth
Props are incredibly popular eye catchers at trade shows.  If you don't have any props integrated into your trade show exhibit design, you could be missing a great draw for trade show attendees.  Whether inflatable, CNC cut, cardboard materials for social media, or technical marvels with gears and motors in your trade show booth, props are incredibly attractive elements of your trade show booth.  Props instantly drive your concept home- the idea of a technological marvel, how instant your photography is, the span of your global presence, and more.  When you integrate props into your trade show booth, people are sure to notice and your presence will be reinvigorated on the trade show floor.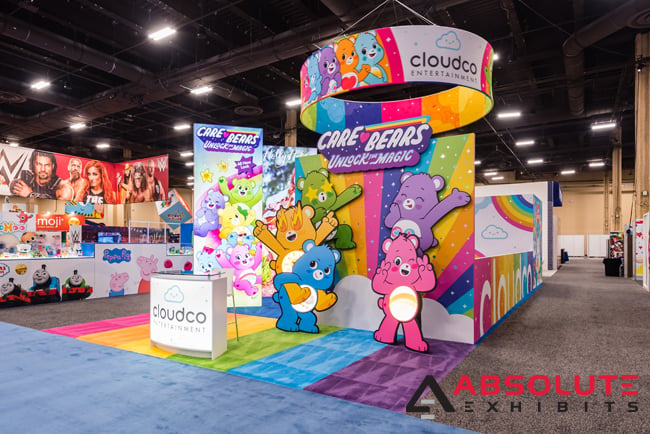 Design a Different Trade Show Booth Hanging Sign
Hanging signs attract a lot of attention on the trade show floor.  Not only do they hang far above the floor plan, but they also come in various shapes and sizes.  Because there is a lot of room to innovate with these architectural structures, they can stand out and attract more attention.  An interesting shape or size can make you look innovative and reinvigorate your presence on the trade show floor.  How many people decide to consciously pass up an interesting trade show booth with a sign that screams pay attention to me?  A trade show booth with a sign that's cut in an interesting shape, features lights inside, or moves will stand out from the crowd and make your company look like a must-see exhibitor.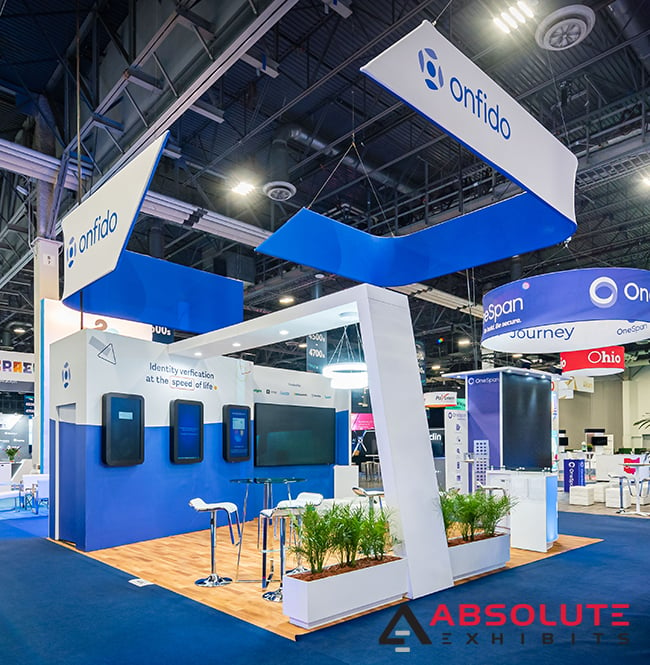 There are many ways you can grab the crowd's attention with your trade show booth and make yourself look new again.  If you're still using the same old trade show exhibit for multiple years and see your crowds and interest waning, it might be time to try some different tactics in your exhibit design.  Try reaching out to your exhibit house partner to develop a plan; renting versus purchasing, what to upgrade inside your trade show display, and what items will make an impact on the show floor to reinvigorate your presence.