Just because you built it, will anyone come?  Exhibitors often take for granted that there will be hundreds, if not thousands of trade show attendees that they can potentially attract to their trade show exhibit.  However, every year, there are certain exhibitors whose trade show booth sits largely pretty empty.  What are other exhibitors doing that they're not?  Try the following tips to generate more traffic to your trade show exhibit:
Design a Unique Trade Show Exhibit
Many of the most highly attended trade show exhibits often have some unique element of their trade show exhibit design.  Whatever that unique element, people are intrigued by it, wanting a closer look.  This could be a living wall of greenery, unique signage, a lighting concept, props, or more.  When you sit down to think about the design of your trade show exhibit, remember that unique elements are often the things that people remember the most about an exhibit at the show.  Stand out on the show floor and you can remain top of mind after the show ends.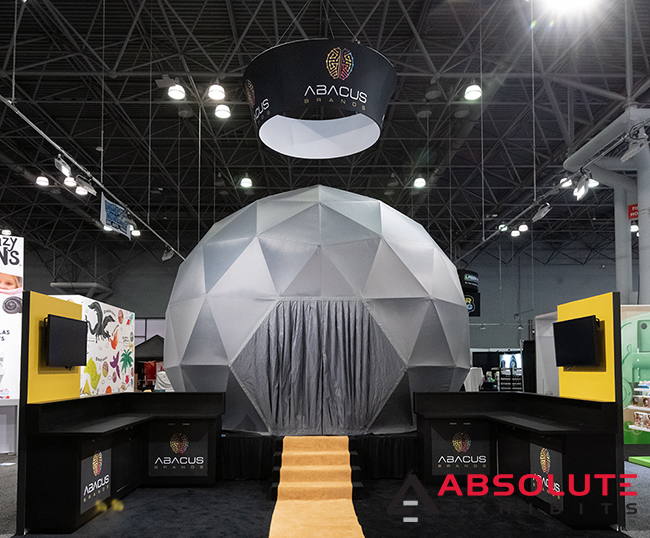 Make Your Trade Show Booth the Fun Spot to Be
When people are on the trade show floor, they're walking miles to see what everyone has to offer.  They don't tend to linger the longest, though, unless you give them a reason to.  That's why you should think about making your space the fun spot on the trade show floor.  When you have a fun trade show exhibit with maybe an experiential event or game, people will tend to linger.  At one show, a client of ours had a plinko game that really excited people.  Their 10×20 space was so full that their booth staff of 23 people couldn't talk to everyone at once.  Now that's some serious traffic to their trade show exhibit!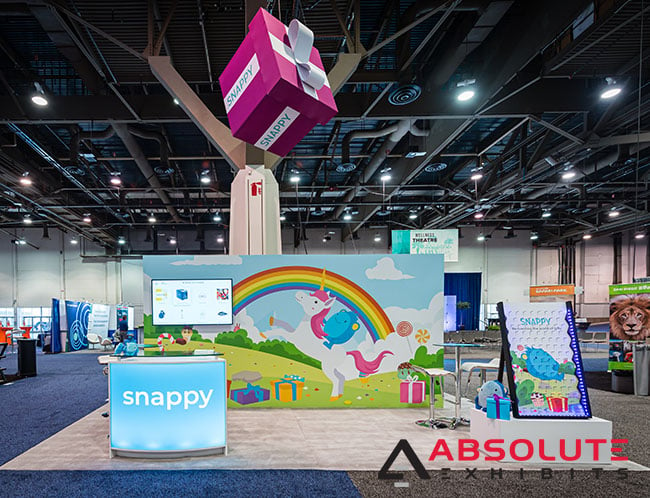 Serve Coffee in the Morning
You'd be surprised how the smell of coffee will bring sleepy-eyed trade show visitors from across the exhibit hall.  Often, the lines at the coffee shop at a convention center are very long.  When you've got coffee at your trade show exhibit, you can capture some of that crowd and use the time you make a cup of joe to have a conversation with your desired audience.  When everyone else on the trade show floor is competing on visuals alone, you can engage another sense- their sense of smell to bring the crowd to your trade show exhibit.  Just make sure you read the show rules and don't bring in the coffee set up yourself if you're only supposed to order through show services.
Introduce an Interactive Element to Your Trade Show Exhibit
No matter your budget, you can embrace interactivity in your trade show exhibit.  This could range from the expensive such as a custom race track in your booth space, touch screen technology built into the wall of your trade show display, gamification, or it could be as simple as having an ipad holder to allow your visitors the opportunity to discover more about your brand.  Interactive elements are a larger draw to trade show attendees seeking to engage with your brand instead of just being talked at by booth staffers.  If your trade show exhibit has something to provide an experience, you're more likely to draw a crowd.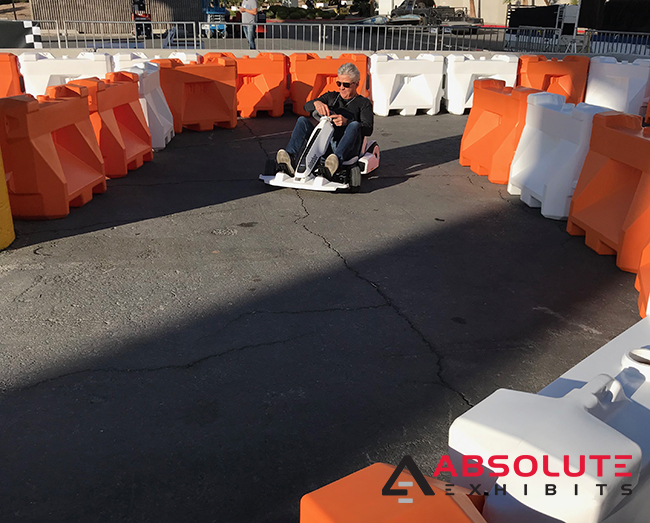 Promote Your Presence at the Show Before You Go
Months before you arrive at the exhibit hall, it's important that you start a marketing campaign to promote how to find your trade show exhibit.  This could combine email marketing campaigns, call campaigns to prospects and clients, pay per click advertising, and promotion through social media.  When used in conjunction, all of these tools can help you to capture your intended audience's attention.  They're far more likely to put you on the list of exhibitors they want to see and far more likely to remember your brand name when they wander by your trade show exhibit.
Exhibitors flush with people in their booth space know that it's a combination of efforts to get the people to stop by.  For more great ideas, ask your exhibit house partner what you can do to really increase the volume of traffic. Don't settle for poor trade show ROI.  Get thinking about how you can capture more of the traffic on the trade show floor.