There's a lot of pressure associated with exhibiting.  There's the pressure of staying within budget, logistics, design, fabrication, installation and dismantling, and hoping that nobody drives a fork lift through your trade show exhibit on the trade show floor.  The biggest pressure and headaches are deciding whether or not it's worth it to purchase a trade show display or whether what you really need is a trade show booth rental.  Consider the following ways in which you can save yourself the headaches and alleviate the pressure associated with exhibiting by choosing a trade show booth rental:
A Trade Show Booth Rental is Turn-Key
What does it mean when a trade show booth rental is turn-key?  That means an exhibit house does everything for you.  It's an all-inclusive trade show booth rental.  This includes design, fabrication, shipping to the advanced warehouse or trade show floor, and installation and dismantling services.   Individually, sourcing these services can be a major headache.  Nobody wants to run around getting 20 different quotes for 3 or 4 different services.  Together, it's one seamless process included in the price of a trade show booth rental.  All a team has to do is show up on the trade show floor ready to work the show.  No fuss, no muss.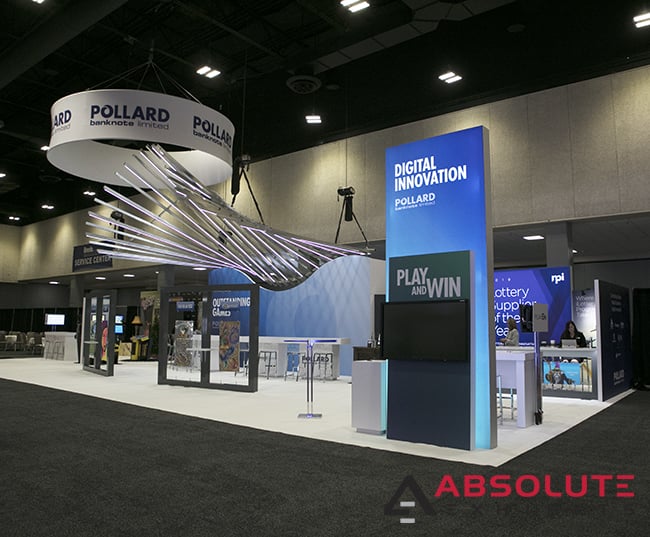 A Trade Show Booth Rental Is Scalable
For brands that exhibit at multiple trade shows per year, it's important to have the ability to scale a trade show booth rental up or down depending upon the importance of the trade show.  One show may be the industry's largest where they exhibit in a 20×30 trade show booth, but another may be scaled down to a 10×20 trade show booth.  Purchasing a trade show exhibit offers far less ability to scale in such a situation. This is why trade show booth rental is such a great option- whether it's two shows or thirty, brands are able to get exactly what they need for their space every time.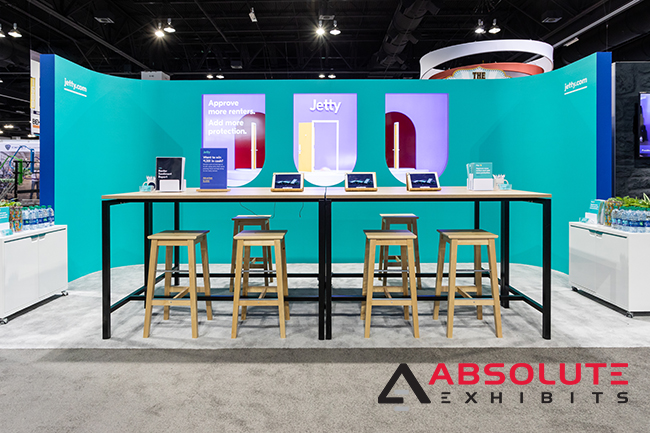 A Trade Show Booth Rental Never Shows the Wear and Tear
A lot of people think that if they purchase a trade show exhibit, they'll get years of use out of it, saving them money.  The problem is, as time wears on, storage, pulling and packing it for a show and erecting it, that trade show exhibit starts to show considerable wear.  Chips, cracks, dingy graphics all are the hazards of a purchase instead of a trade show booth rental.  It's important that brands keep this in mind.  Over time, that purchase becomes a headache nobody wants to deal with.  Trends change, parts age, and really it's much better to have a fresh and shiny trade show booth rental instead.  Even if a brand chooses to store the exhibit with their exhibit house, included in pricing is maintenance on any parts and reprints of graphics.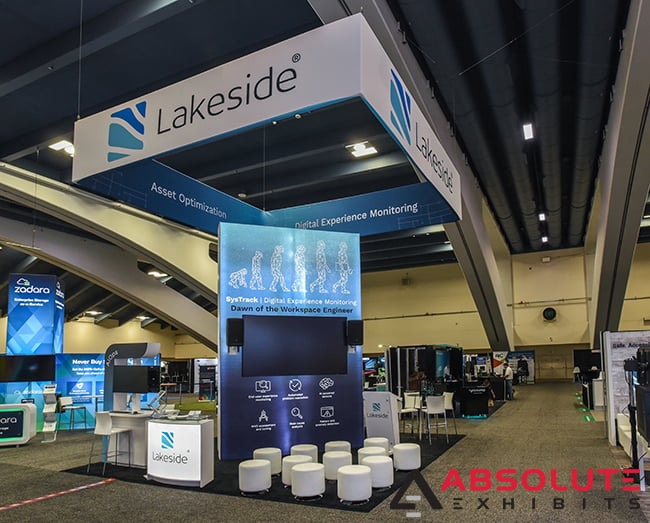 Whenever you have the choice of exhibiting, consider your options for a trade show booth rental over a purchase.  You may just find you'll get the better end of the proverbial stick and save yourself the headaches that a purchase might traditionally provide.